14 Mar 2011
Results from the BJJ competition, Sat 5/Mar in Brisbane. I've left this too long, so a quick post.
My first grapple (no-gi) I submitted my opponent (Cara Johnson) by footlock in about 15 seconds, got declared the winner, then got disqualified a few minutes later by the head referee! (making Cara the winner) Reason being I rolled inwards on the footlock rather than outwards, thus putting unnecessary pressure on her knee (as you can see below. And my Left Foot position is a bit dodgy too). A rule that hadn't lodged in my brain – I'll remember it now :-)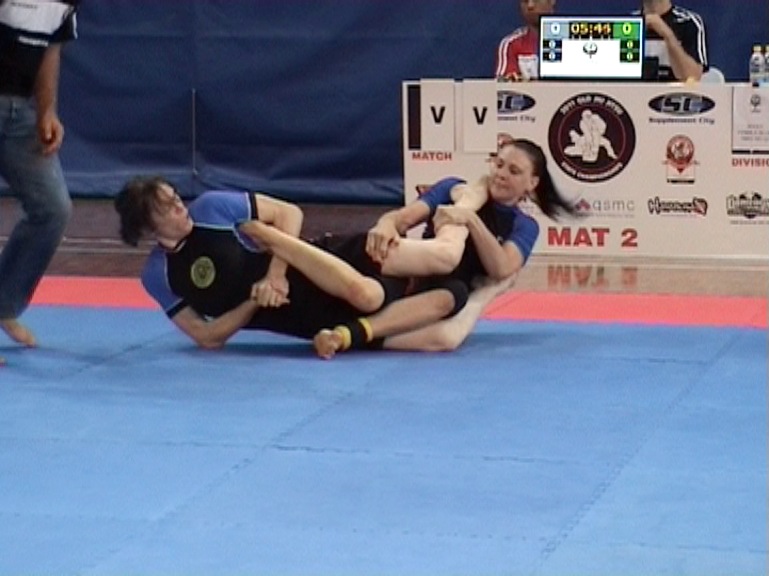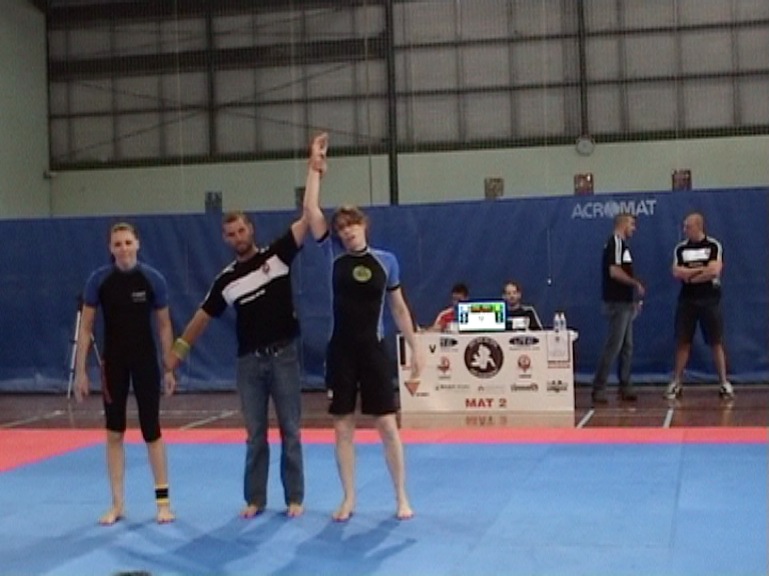 My second grapple (gi) was again with Cara. Neither of us dominated the grapple, but I narrowly won on points.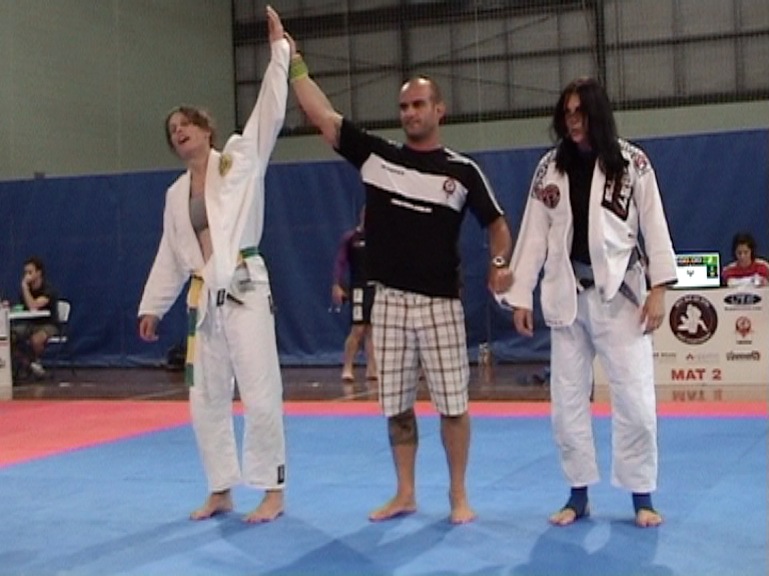 Thanks Cara for being a strong but friendly opponent – I'm sure we'll meet on the mats again!
My other team mates (Arron and Les) were both "on fire". I didn't get to see many of their grapples as I was working on the tables, but I did manage to record this one of Les:
Also, I got a video of Cara Johnson versus Laura Ng in the Opens. For some reason (a blond moment?) I didn't enter into the Opens – duh!
comments powered by

Disqus