Posts Tagged by
humour
Problem: You work in an organisation with locked down desktops that have stupidly short screensaver timeouts. And you're connected via multiple rdp's to a process that you want to keep running all day, but the timeouts keep halting the process.
Solution: an optical mouse on top of an analog watch (that has a second hand):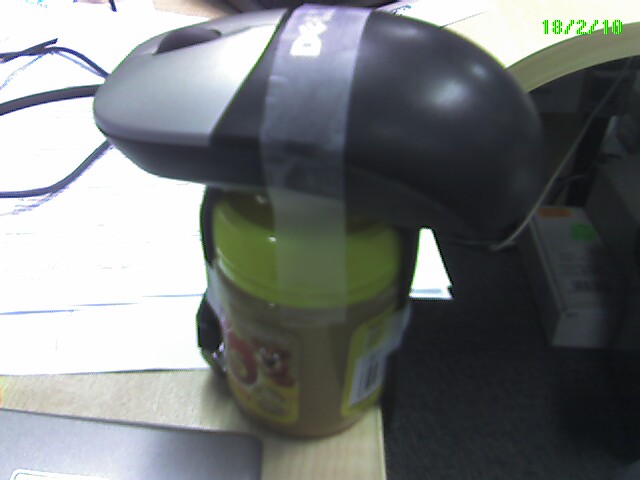 Take that Group Policy!
(Tip of the Hat to Stu).
This financial crisis is forcing companies to make tough decisions, there is a risk that we might need to lay off Andre…
(Tip-of-the-hat to J).
In a similar vein, an article in today's SMH on NSW's health system begins:
"A decision had been made, he wrote, to set up a new unit within the emergency department… The unit will be … four beds, conceptually down the right hand wall of ED but using the concept of 'virtual beds'," he told colleagues. Patients who arrived at emergency and needed admission would be assigned a virtual bed if no official in-patient bed was available, remaining physically in emergency."
"RailCorp is threatening a Sydney man with legal action after he created an iPhone application that allows people to monitor timetables for Sydney trains and ferries." – from today's SMH.
The author (Alvin Singh) is currently working for News Digital, so RailCorp probably can't contract him out for a few months or offer him a monetary payment for the app (which he has offered to RailCorp for free). How about accepting his offer of the code and giving him a yearly train pass…? Or letting him add in the bus, travel planner and service interruption stuff he's said he wants to do, and giving him a yearly TravelPass?
Join in the new game that's sweeping the country. It's called "Bureaucracy". Everybody stands in a circle. The first person to do anything loses.